Travel overland for 10,000 miles and encounter strange borders, deserts, mountain ranges and locals with eagles for pets along the way ……..it's the only Mongolian rally all for charity!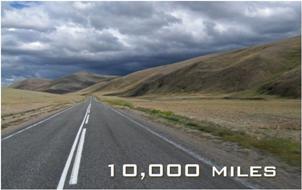 The Mongolia Charity Rally is the original charity rally to Mongolia, it's run by UK registered charity Go Help, and staffed by volunteers, helping to keep the entry fee to half that of other rallies to Mongolia for the overland adventure of a life-time. What's more FlightlessTravel.com has registered as a rep with Go Help so if you quote FLIGHTLESSTRAVEL_DISCOUNT when you sign up you will save £50 on your entry fee?
This years race stars in London on the 10th of July with a Mongolian Naadam Festival and you can follow the teams progress here as they make their way to the final destination of the great Mongol capital, Ulaanbaatar.
Think you can do this? Next year there will be a Vintage Edition of the Mongolia Charity Rally – email info@gohelp.org.uk to join the Priority Signup List (and don't forget to quote FLIGHTLESSTRAVEL_DISCOUNT).